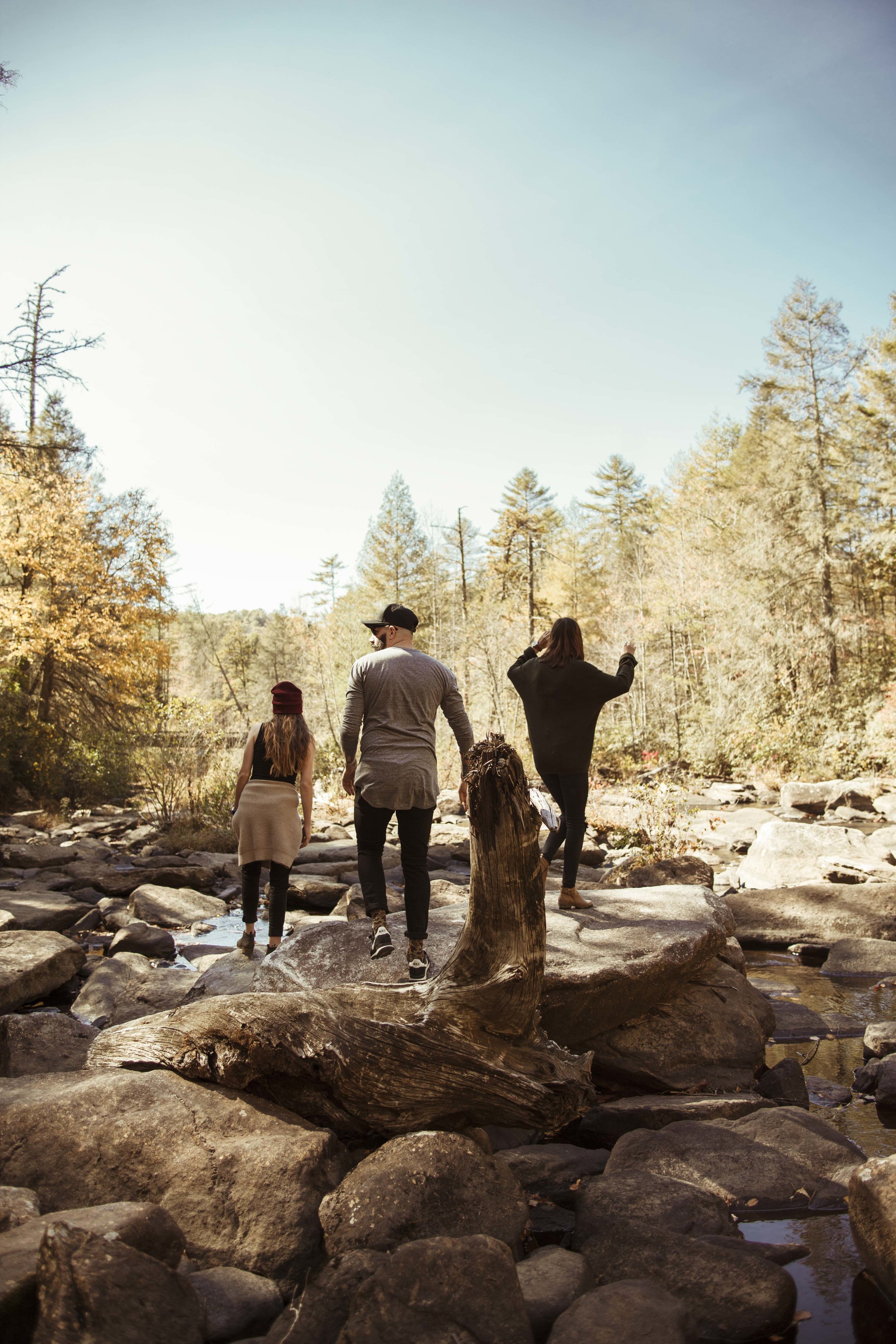 The DuPont State Recreational Forest is the home of more than 10,000 acres of forest, trails, and waterfalls between Hendersonville and Brevard, North Carolina.
Sunday morning Megan Collante met with Taylor Blanken & Lexi Baker who came to my house and loaded up the car with some new pieces sent to me by EPTM to head out to chase waterfalls in the DuPont of Transylvania County. After a long rerouted drive and a pit stop for food at Waffle House, we started our adventure at Hooker Falls. Here Megan tested out her new drone camera for the first time. She was so nervous her hands were shaking to where she could barely handle the controller. Success, so we headed down the trail to hike up to High Falls for squad adventures. The colors of the foliage mixed with the roaring of the river was so captivating that photographs could hardly do it justice. Once at High Falls we stopped to take in the majestic cascading falls as onlooker snapped pics and asked others to snap theirs as well. After heading back from the falls it was time refuel with some food and one last lifestyle shoot in an overgrown monkey grass field we had passed on the way to the DuPont. It couldn't have been more perfect. Sunset on the Carolina blue sky and gorgeous ladies in black dresses flowing through the grass.
It was a gratifying adventure where Megan dropped her phone in the river, almost slipped and fell with her drone and camera in hand, and braved large thorned roots growing in the fields, all to capture the moments shared with you here. Watch the video below, of a Vlog put together by Megan showing some behind the scenesfootage!